MATERIAL SCIENCE / METALLOGRAPHY
Reflected light microscopy is the method for observation of specimens that remain opaque even when ground to a thickness of few microns. The range of specimens falling into this category is incredibly wide and includes most metals, ores, ceramics, many polymers, semiconductors (unprocessed silicon, wafers, and integrated circuits), coal, plastics, paint, paper, wood, leather, glass inclusions, and a wide variety of specific materials.
B-380 Series is available also in different techniques (darkfield, brightfield, fluorescence, polarized light, phase contrast).
Images are for illustrative purposes only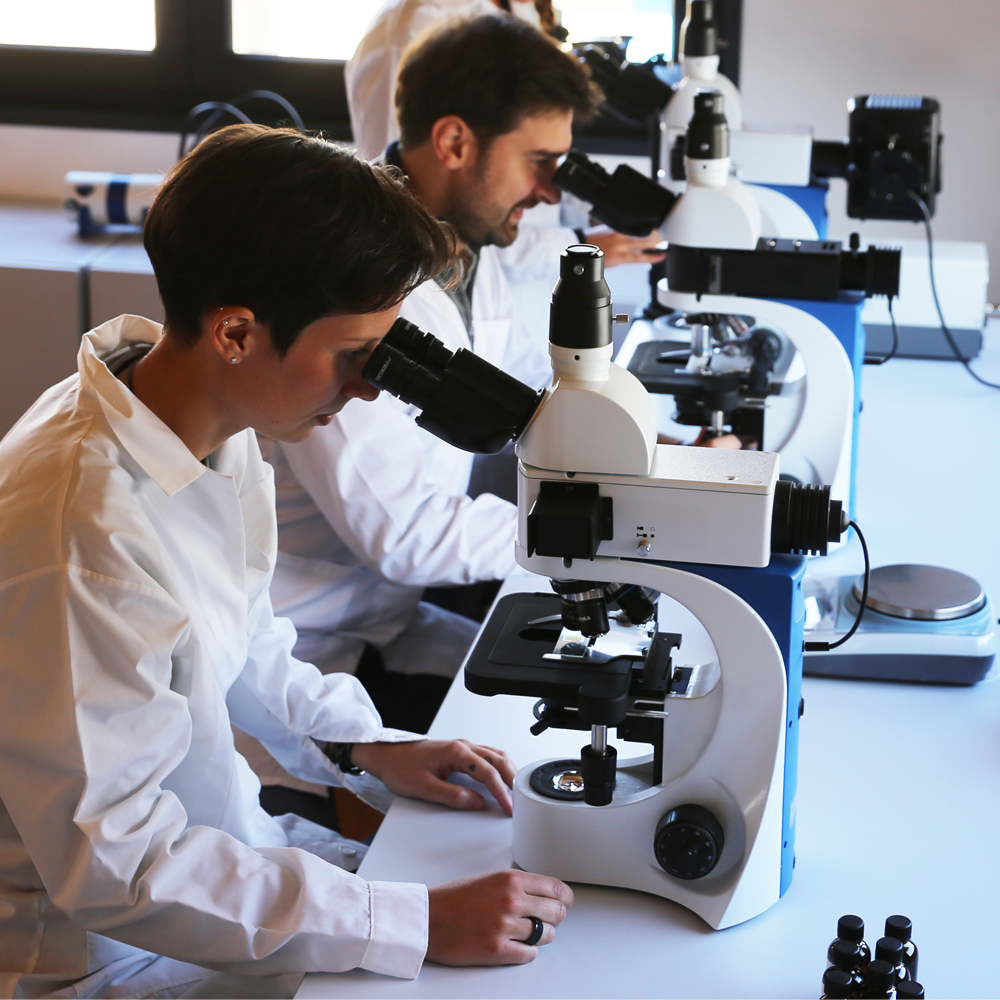 Improving The Most Important Aspects of Microscopy Experience
HIGH QUALITY, FLAT IMAGES CAPTURED WITH OUTSTANDING OPTICS
» Binocular and trinocular heads with 20mm field number
» True infinity optical system available (IOS)
» Fully centerable condenser for precise light control
LABORATORY GRADE OPTICS
» N-PLAN objectives, high numerical apertures
» Planachromatic optics with more than 90% flat field
» Significant optical correction, low field curvature and distortion
X-LED³ Exclusive Lighting Source
Achieve bright images, improved colour fidelity, pure white colour temperature, incredibly low energy consumptions and longer lifespan with the unique X-LED³ technology, able to double the light intensity for incomparable performance. Relevant money and energy saving thanks to the incredibly low energy consumptions which allows you to cut the electricity bills by 90%!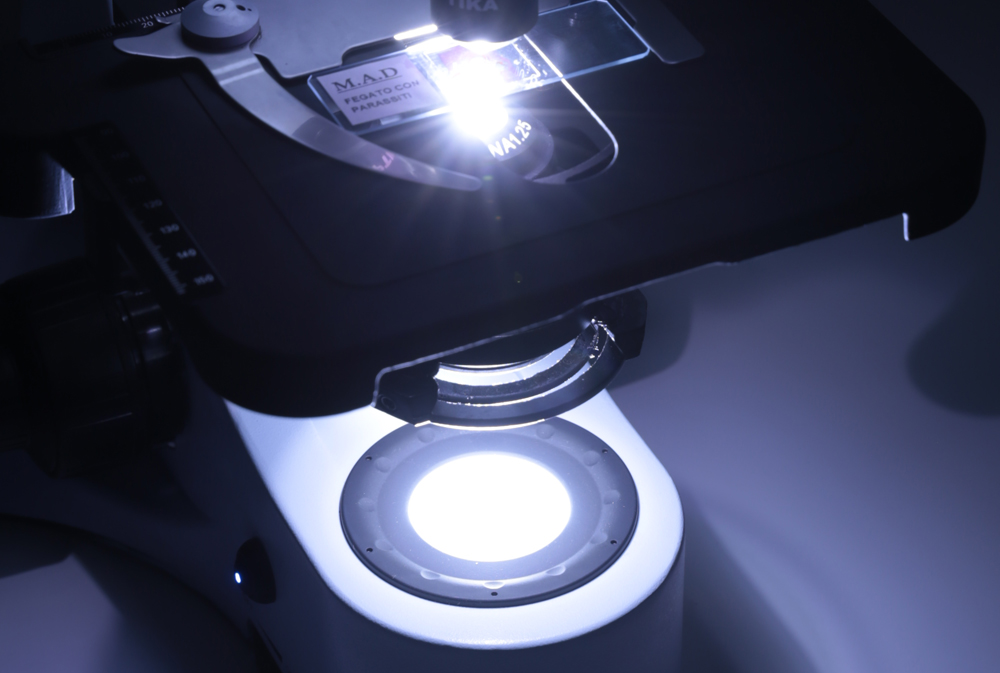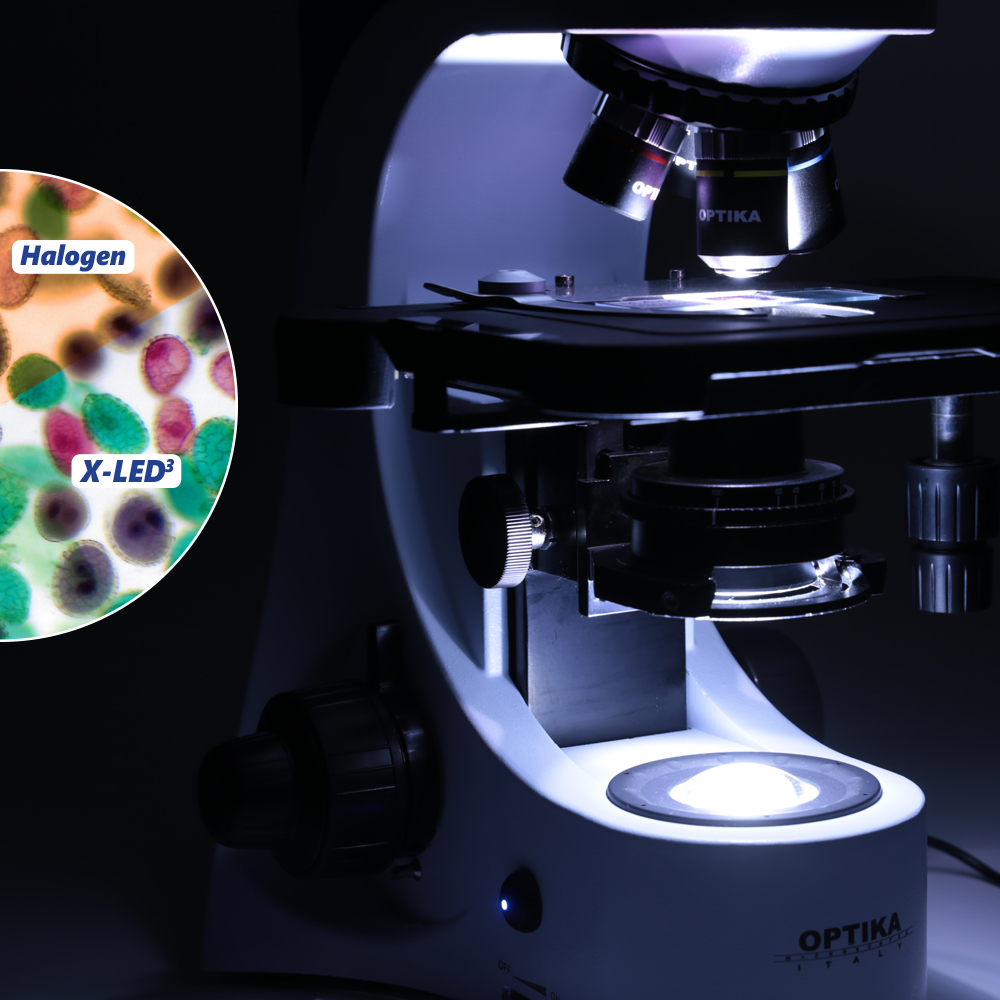 X-LED³ – Two Times Brighter Than Any Other
STATE-OF-THE-ART ILLUMINATION SYSTEM

» Unmatched colour fidelity and brightness of your specimen
» Special technology, able to double the light intensity
» Constant pure-white colour temperature (6,300 K)
CUT ELECTRICITY BILLS BY 90%
» Money & energy saving
» Low power consumption, only 3.6 W
» LED long lifetime (65,000 hours = 25 years at 8 hours/day usage)

Safe And Convenient Operations
The rackless stage has been designed with a belt-driven mechanism that allows a smooth movement without any protruding part. This design gives you a more compact solution and lowers any risk of injury after accidentally hitting the rack with your hands.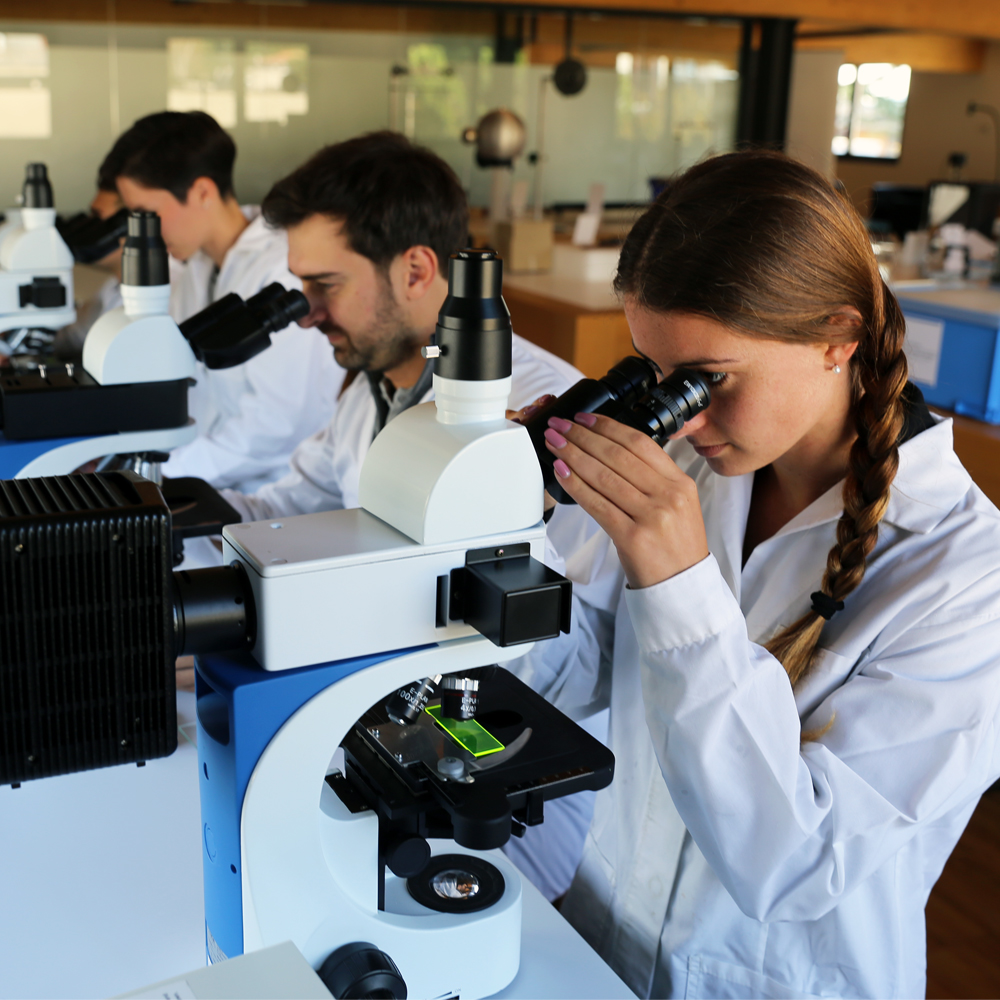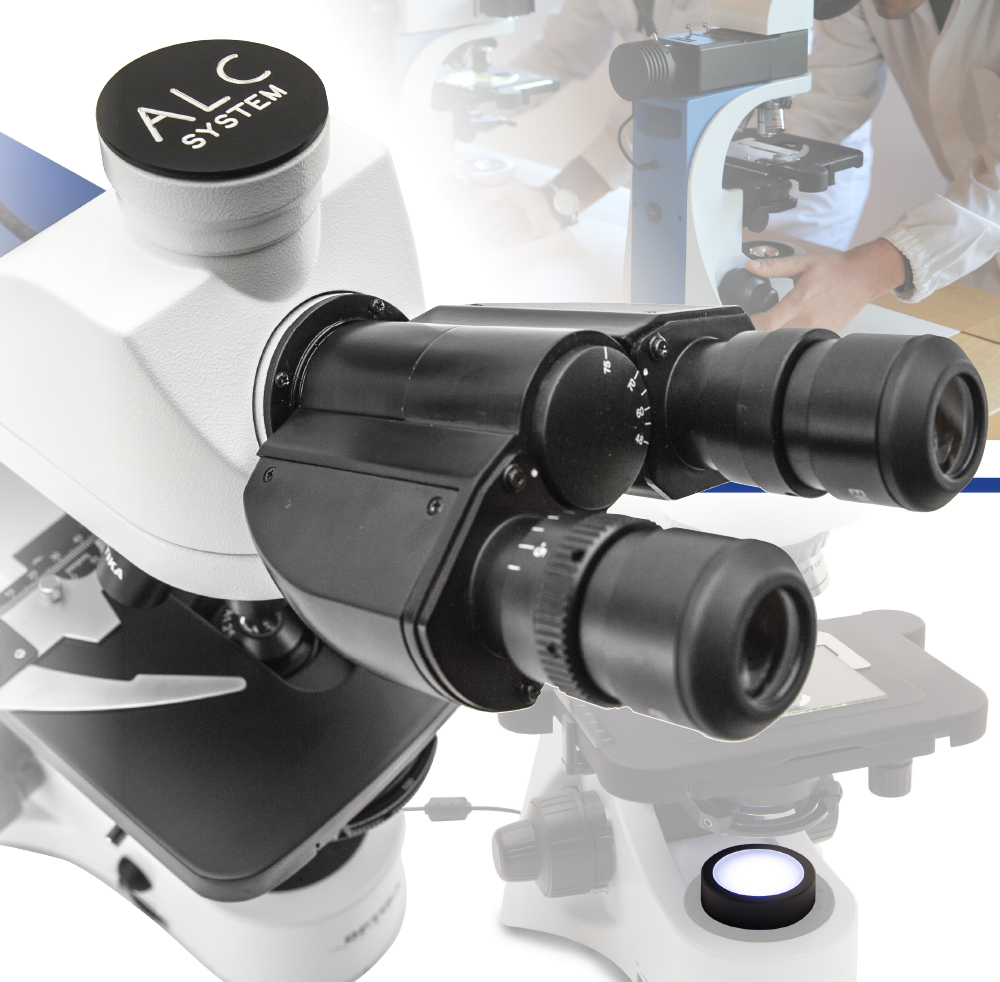 A New Frontier in Ergonomic Product Design
ELEGANT DESIGN WITHSTANDING EVERYDAY USE
» Ergonomic positioning of the main controls
» Long lasting mechanical parts, rackless moving stage
» Maintenance-free illumination system
EASY TO CARRY, LIGHT, STEADY
» Improving productivity, reducing fatigue
» Increases job accuracy and quality
» Easily portable, with comfortable handgrip
Large Specimen View (20mm Field Number)
Enjoy a 20mm field of view ensures you to gain peripheral view and comfort when observing the specimen. This means more efficient inspections and allows a natural and easy view, particularly needed in a laboratory environment.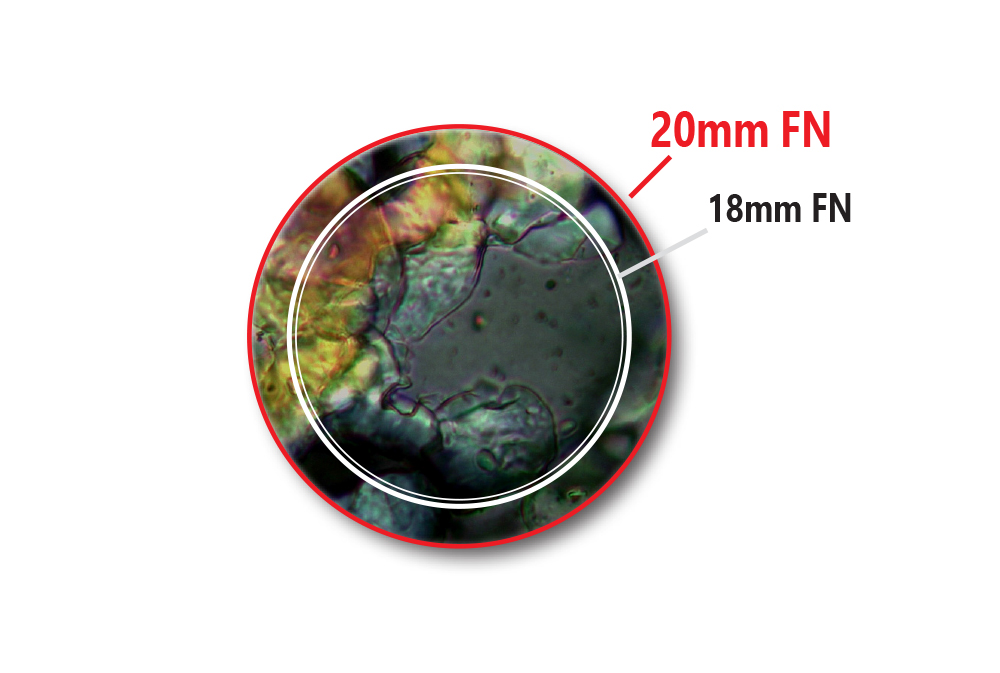 Model: B-383MET

---
Brightfield biological microscope with IOS W-PLAN MET objectives and metallurgical attachment combining the exclusive X-LED³ lighting source both for incident and transmitted illumination.
The NCG (no cover glass) objectives are especially designed for microscopy use without a cover slip ideal for metallographic samples and other opaque specimens.
Illumination: 
Transmitted and incident light:
Light source type X-LED³ with manual brightness control.
Incident light filters:
Polarizer & analyzer filters.
Objectives:
IOS W-PLAN MET 4x, 10x, 20x, 50x.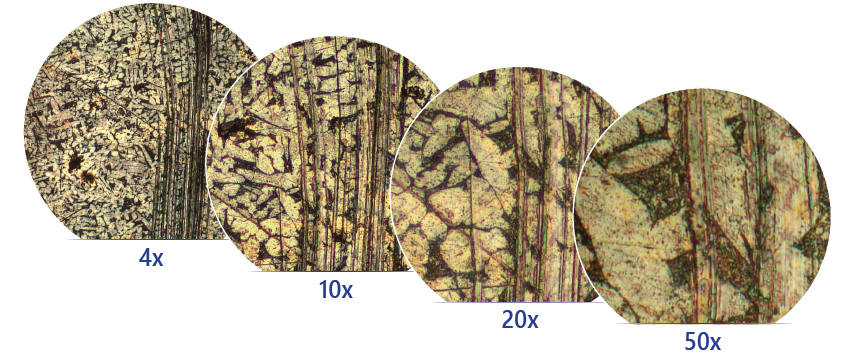 Some application examples showing the extreme versatility of B-380 Series in its several available configurations. Applications in education, biology, botany and simple material analysis. This series represents the best entry-level solution for the routine laboratory.