Images are for illustrative purposes only
The F.O.V. (field of view) of IM-5 Series is based on a very comfortable diameter of 24mm, being the largest available on the market on its category. A natural and easy view is ensured, especially to view a bigger area and inspect the specimen much faster.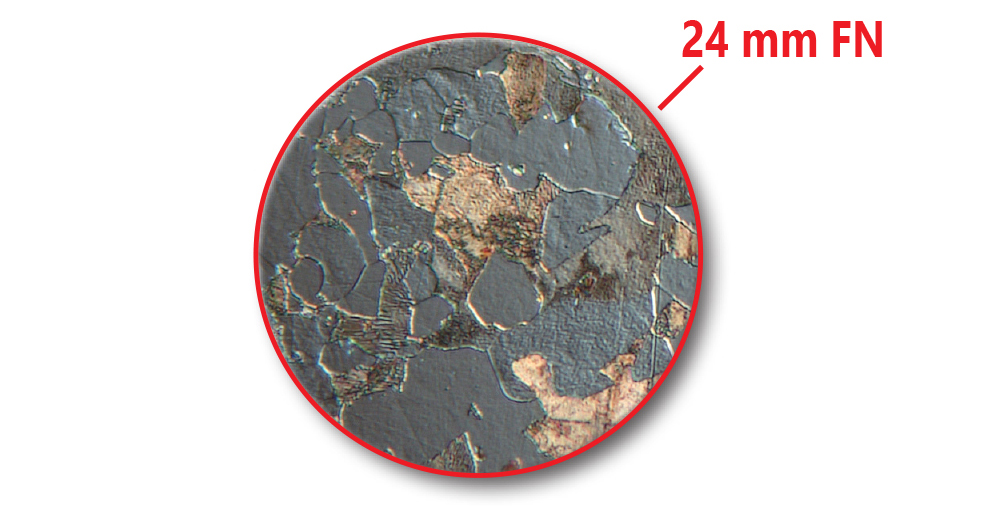 Multiple Observation Methods Available
IM-5MET means extreme flexibility.
In fact, brightfield, darkfield and polarized light techniques can be used at any time, to highlight different aspects of your specimen. In case you need more, with the dedicated slider, you can experience the DIC-Nomarski.
Here you can see cast iron observed in brightfield, darkfield, DIC-Nomarsi and polarized light, realizing how each image shows different details…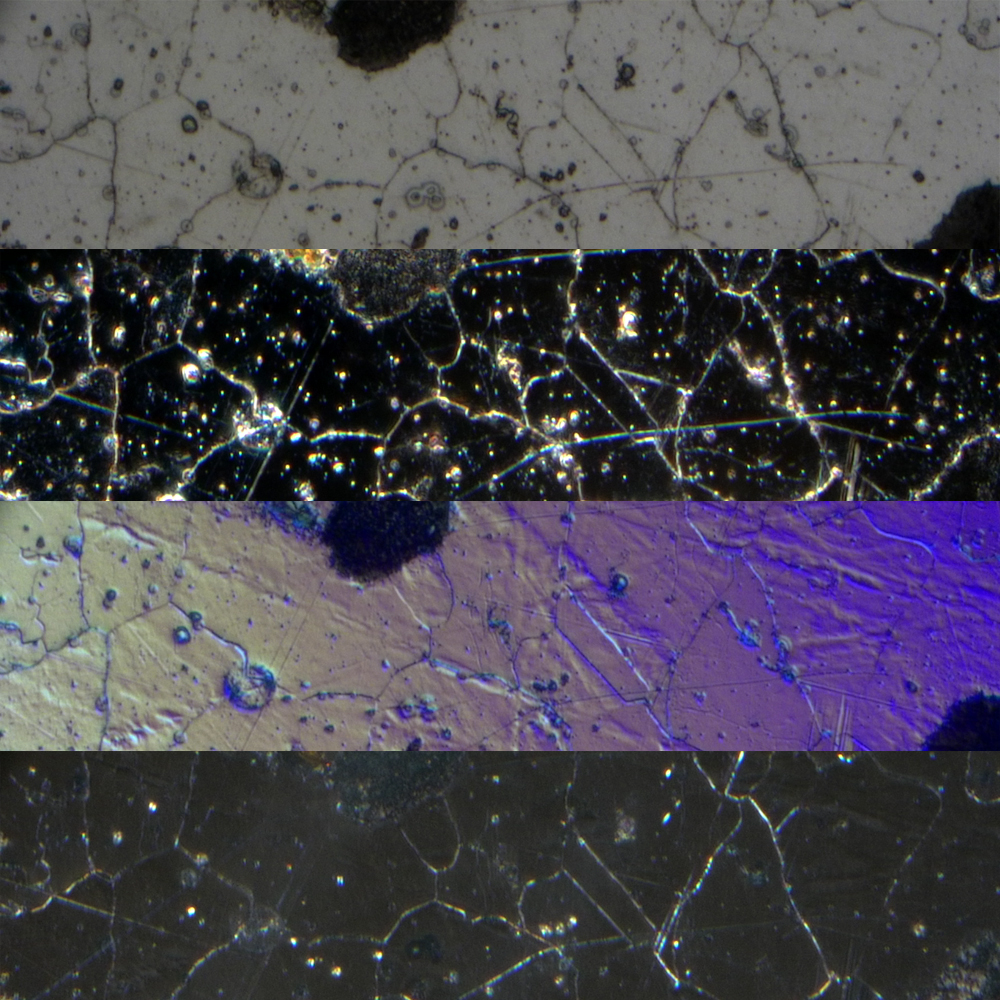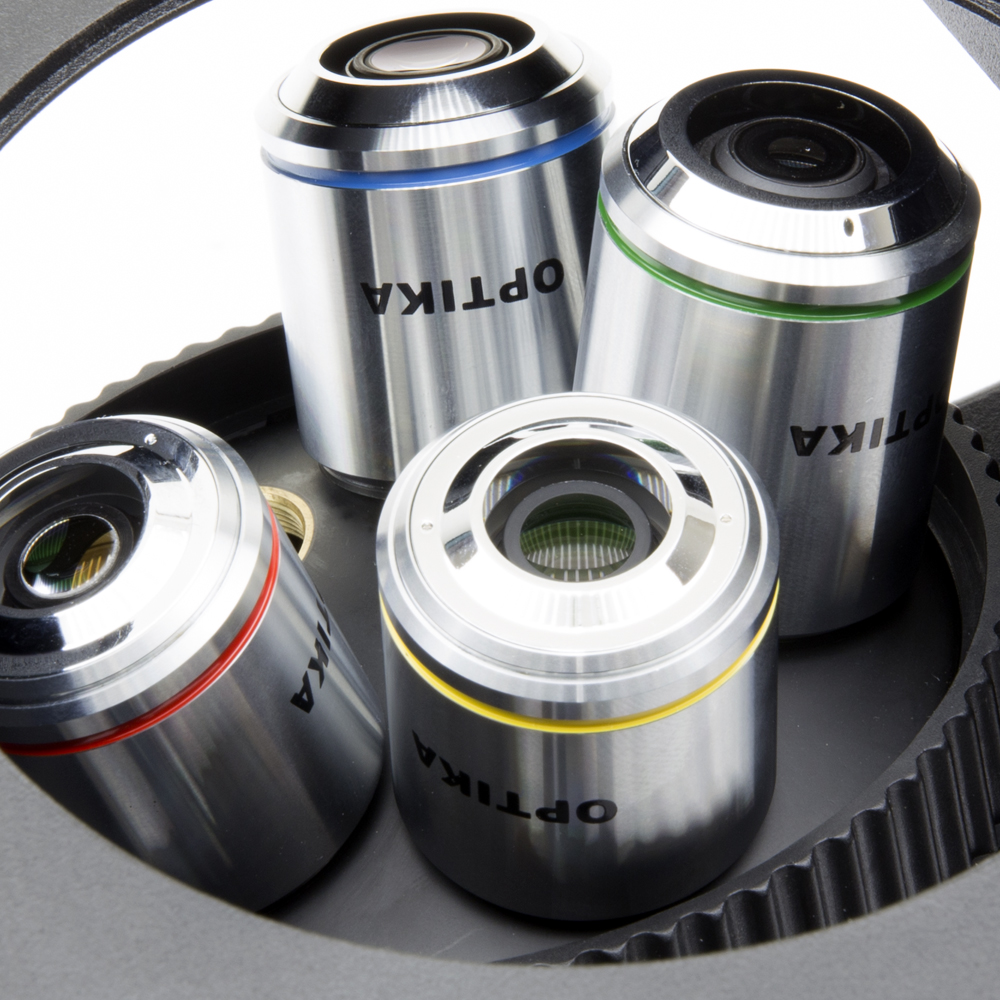 CHOOSE THE BEST OBJECTIVES FOR YOUR NEEDS
IM-5MET can be customized by choosing the most suitable objectives, in terms of magnifications and type, to meets the several needs of users.
Objectives are IOS LWD U-PLAN MET for brightfield mode only or for both brightfield and darkfield, representing the state-of-the-art lenses to deliver excellent performance in the material science field without the need of cover glass and field flatness up to F.N. 25. Fluorite objectives also available.
PANEL WITH LED ILLUMINATION INDICATOR AND ECO FUNCTION
IM-5MET ensures significant repeatibility since the level of light intensity set can be seen at any time from the frontal panel in order to reproduce the same conditions. "ECO" button makes the microscope more environmentally sensitive, with automatic switch-off after 20 minutes inactivity.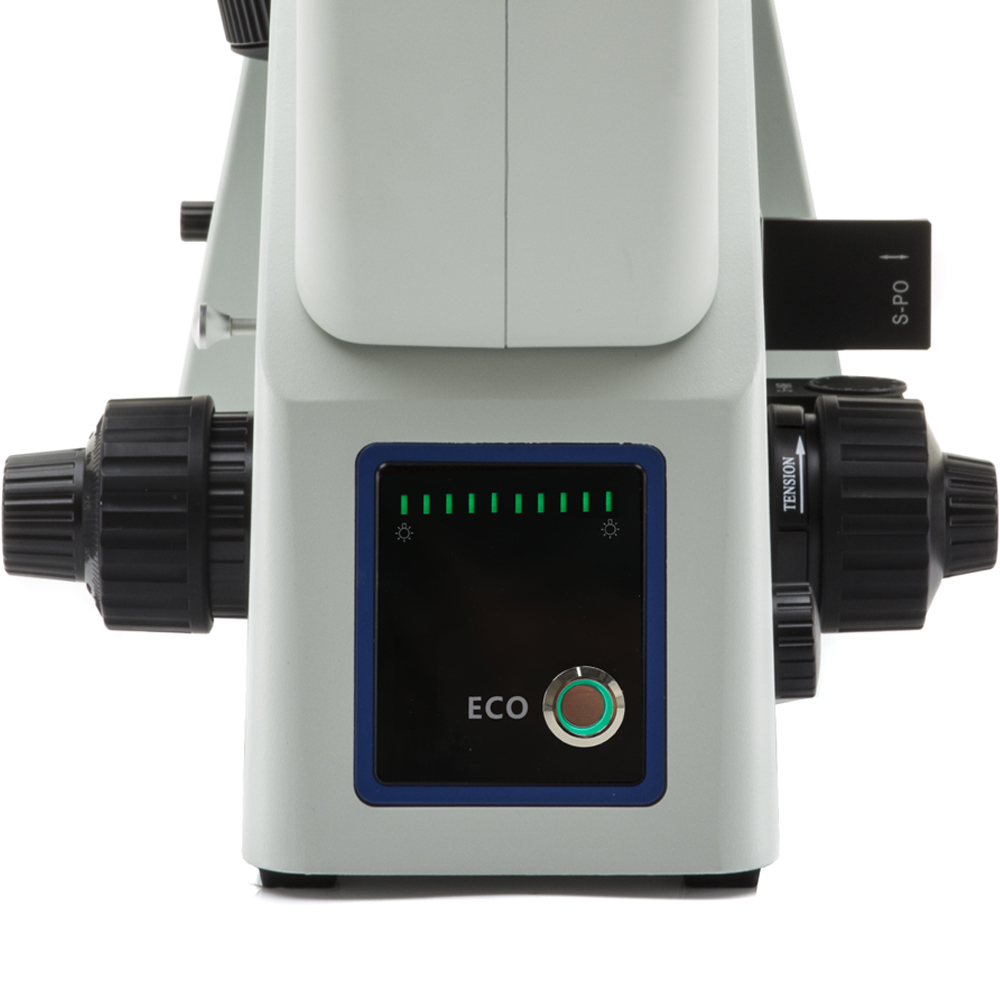 Model: IM-5MET

---
Observation Modes:
Brightfield, darkfield, polarized light (DIC – Nomarski as optional)
Objectives:
IOS LWD U-PLAN MET 5x, 10x, 20x, 50x, 100x
IOS LWD U-PLAN MET BD 5x, 10x, 20x, 50x, 100x
IOS LWD U-PLAN F MET 5x, 10x, 20x, 50x, 100x
IOS LWD U-PLAN F MET BD 5x, 10x, 20x, 50x, 100x
Diaphragms:
Field and Aperture diaphragms (centrable).
Lever for Darkfield/Brightfield switching.
Illumination:
Halogen bulb 100 W, manual brightness control


Some application examples demonstrating the versatility of IM series. Routine applications are extremely facilitated!