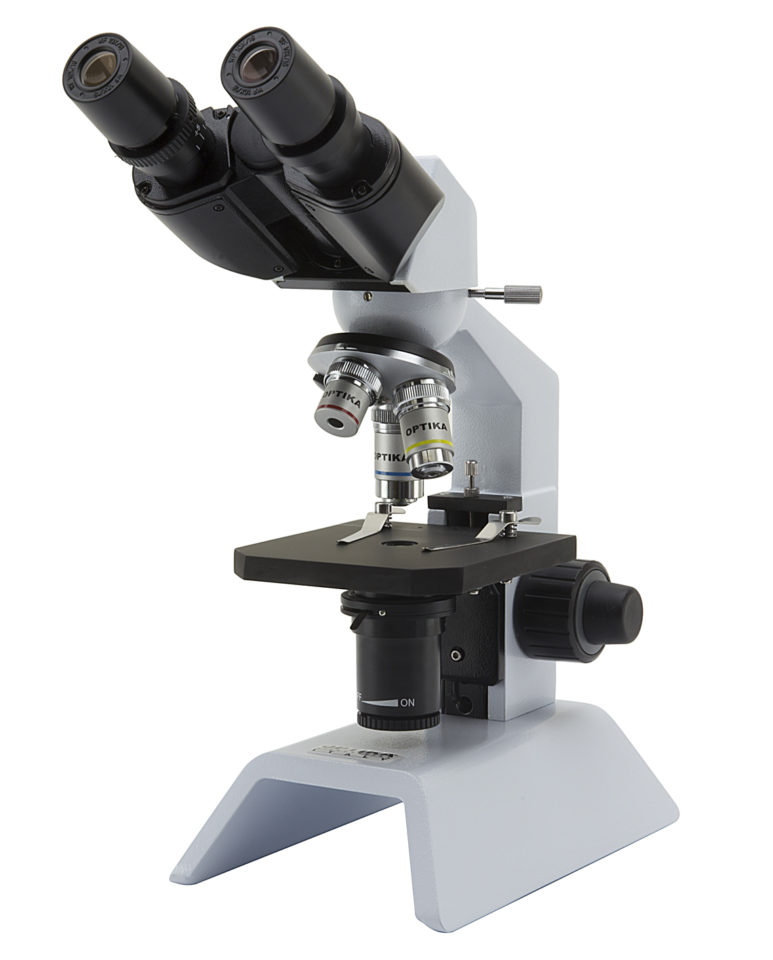 OPTIKA reserves the right to make corrections, modifications, enhancement, improvements and other changes to its products in any time without notice.
B-50B
---
Observation mode: Brightfield.
Head: Binocular, 30° inclined; 360° rotating.
Eyepieces: WF10x/18 mm, secured by screw.
Nosepiece: Quadruple ball bearings revolving nosepiece.
Objectives:
– Achromatic 4x/0.10, with anti-fungus treatment
– Achromatic 10x/0.25, with anti-fungus treatment
– Achromatic 40x/0.65, with anti-fungus treatment
Specimen stage: Fixed stage, 120×110 mm. With sample clips.
Focusing: Coaxial coarse and fine focusing mechanism with limit stop to prevent the contact between objective and specimen.
Condenser: N.A. 0.65 with iris diaphragm.
Illumination: 1 W LED built-in in the condenser, with light intensity control. Color temperature: 6,300 K. 100-240Vac/5Vdc external power supply.
Related Literature:
---

OPTIKA - B-50B - Technical Datasheet – EN
- 233.04 KB

OPTIKA Microscopy Catalog - Educational
- 4.00 MB

OPTIKA Microscopy Catalog - Educational - ECOVISION
- 626.50 KB
---