Images are for illustrative purposes only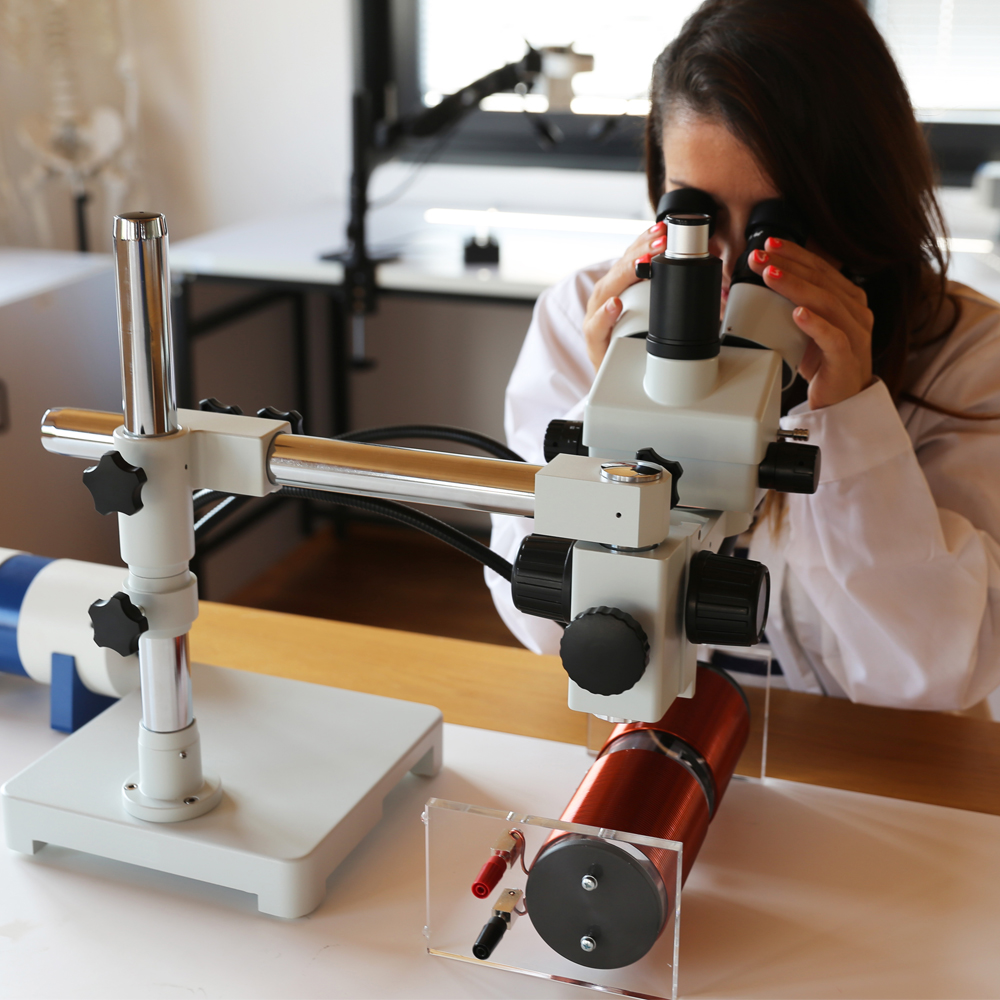 NEEDING TO HANDLE LARGE SAMPLE WON'T BE A PROBLEM ANYMORE
Overhanging stands are recommended for efficient, quick and precise observation  of large samples, that cannot be processed with regular stands.
Achieve 360° rotation and smooth movement with no limits, as the mechanism can be tilted from right to left, backward to forward.
X-LED³ EXCLUSIVE LIGHTING SOURCE
Special technology able to double the light intensity for incomparable performance, ensuring constant pure-white colour temperature.
Relevant money & energy saving thanks to the incredibly low energy consumptions allow you to cut the electricity bills by 90%!
» Best in class lighting tecnology
» Special technology able to double the light intensity
» Constant pure-white colour temperature
On SZ-STL8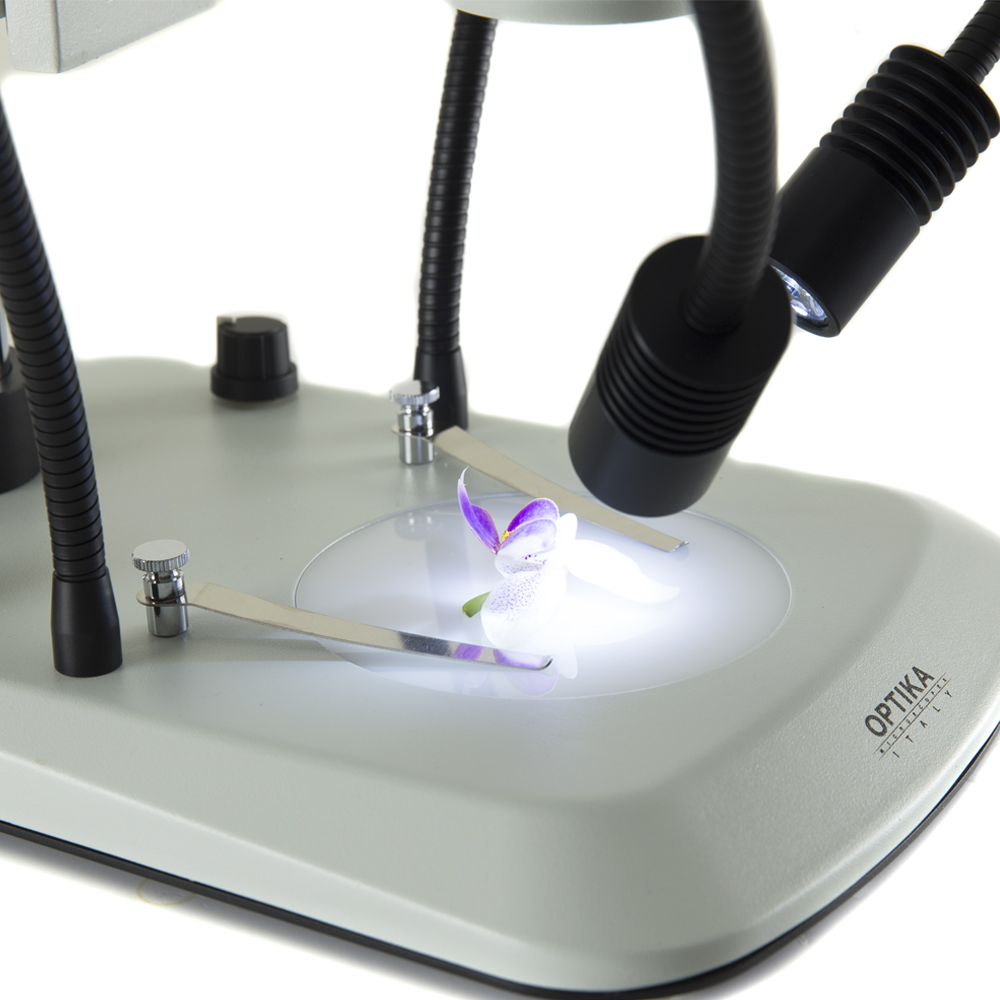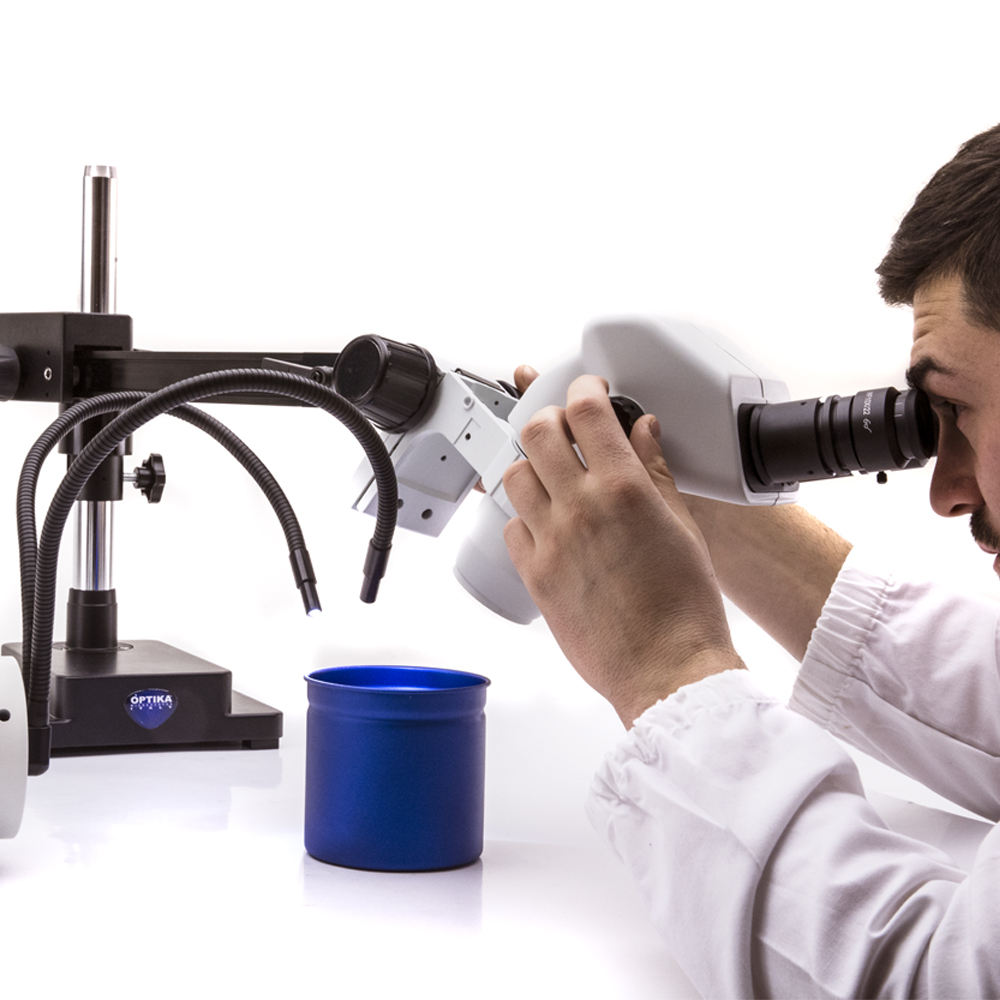 SZ-STLX Overhanging stand with head holder and focusing mechanism 
The head can be shifted horizontally (330 mm, using a ball-bearing mechanism)
Full swivelling (360°) and tilting (180°) movements of the optical head
High stability thanks to the weight of the stand base (16 kg)



Model: SZ-STL8

---
Modern stand equipped with the exclusive X-LED3 lighting system located in two flexible arms and extra-large settable X-LEDT3 transmitted illumination for enhanced brightness and improved sample observation.
Incident illuminator: Two X-LED3 (single LED, 3.6W) on flexible gooseneck. Illuminance: 170,000 lux (at 10 cm distance). Transmitted illuminator: X-LEDT3 (60 LEDs). Base size: 270×205 mm. Height: 30 mm. Pillar: Ø32×315 mm. Multi-plug 100-240Vac/12Vdc external power supply.



Model: SZ-STLX

---
Extremely stable, long overhanging stand complete of head holder and focusing system for observation of particularly large specimens. The head can be easily swivelled and tilted for inspection at oblique angles. Smooth horizontal and vertical movements are ensured. In case illumination is needed, choose from the wide choice of external illuminators available.