Images are for illustrative purposes only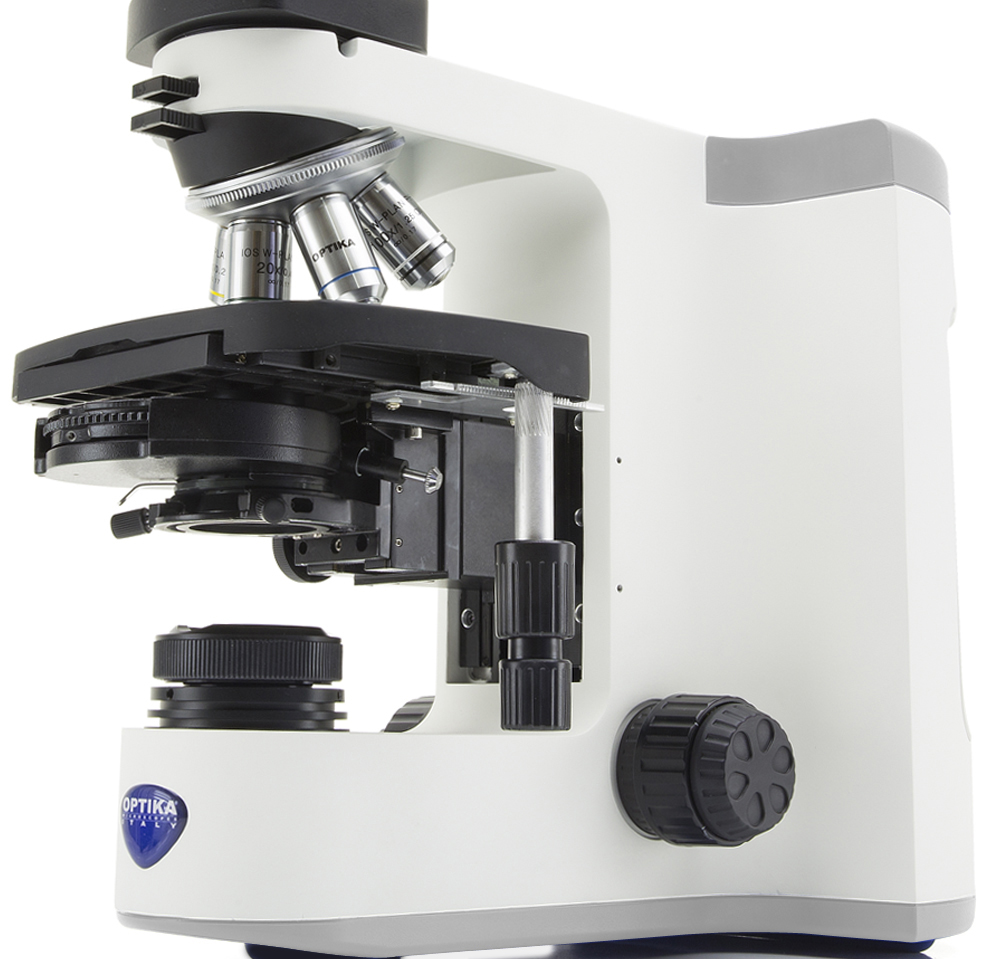 WHEN ERGONOMY MEETS AN EXTRA STABILITY
A completely new design and a dye-cast aluminum stand offer solidity and durability, for the most demanding laboratory use. Low position focus and stage controls allow a fast and comfortable operation.
Frequently used controls as light intensity adjustment and diaphragm are also placed in the lower part of the stand and enable operation without having to take the eyes off the specimen.
X-LED³ Exclusive Lighting Source
Achieve bright images, improved colour fidelity, pure white colour temperature, incredibly low energy consumptions and longer lifespan with the unique X-LED³ technology, able to double the light intensity for incomparable performance. Relevant money and energy saving thanks to the incredibly low energy consumptions which allows you to cut the electricity bills by 90%!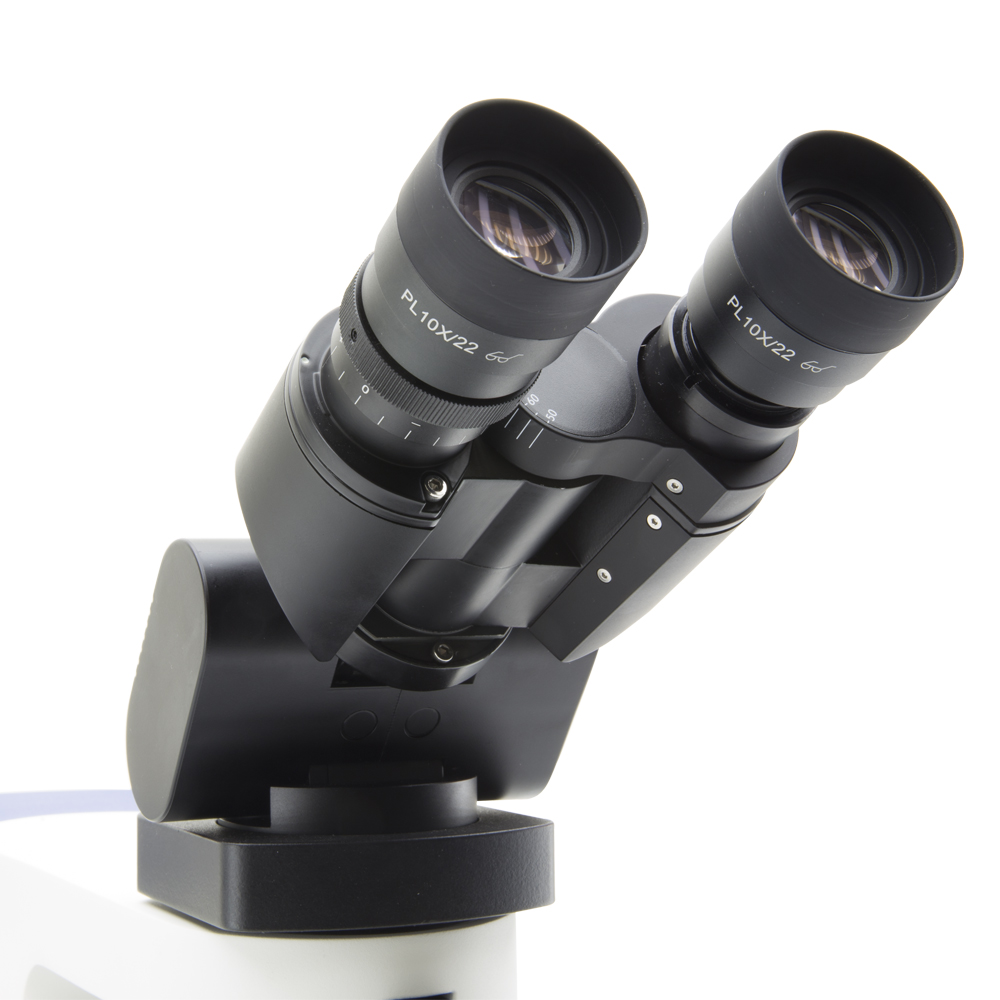 Tilting Head For Optimal Posture
Only simple adjustments are necessary to tailor the microscope to your apprioriate
posture and match different heights: several options are available to ensure long
lasting observations with no pain, in addition to the standard heads.
Universal Solution for Brightfield, Darkfield & Phase (M-1152.NO)
For different observation methods, the 5-position centrable rotating condenser for brightfield (standard use), phase contrast (10x/20x, 40x and 100x phase diaphragms), and a darkfield position for dry objectives represents a valuable solution, even for future upgradibility: one answer for multiple needs!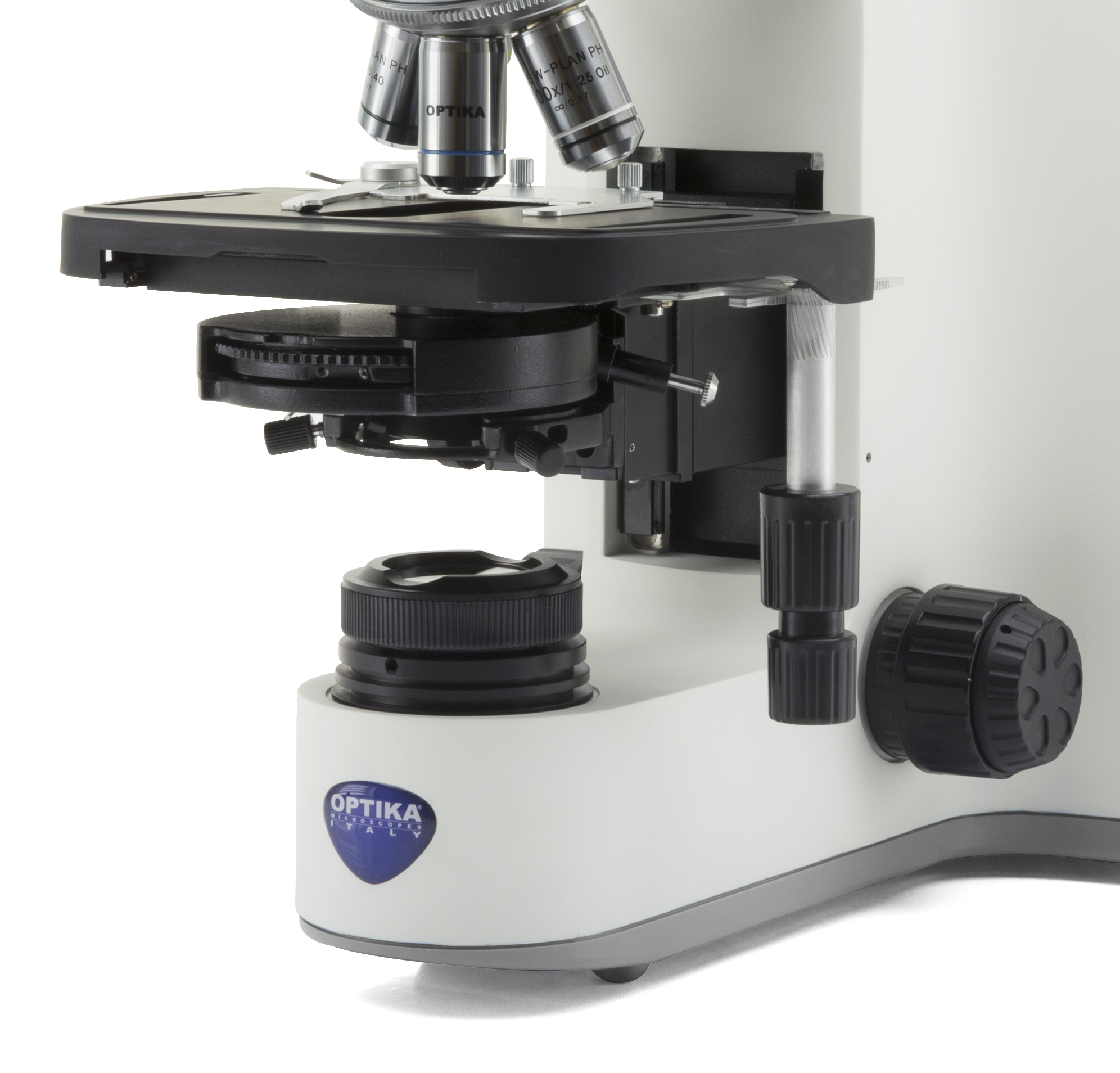 Model: B-810

---
B-810 is the result of the long experience gathered by OPTIKA Microscopes in the field of light microscopy, offering an extremely valuable product for routine and research laboratory brightfield & phase contrast applications. Ergonomic design for comfortable long-term use and smooth operation with minimal movements meets the concept of modularity, to offer a the possibility to create a tailored version and match all the personal requirements.
It is qualified as an particularly performing and robust solution, considering the field of view of 22 mm, the state-of-the-art, exclusive X-LED³ lighting source (3.6 W) and the sturdy dye-cast frame for high stability combined with a wide variety of heads, objectives and condensers to get the most out of a microscope.