Images are for illustrative purposes only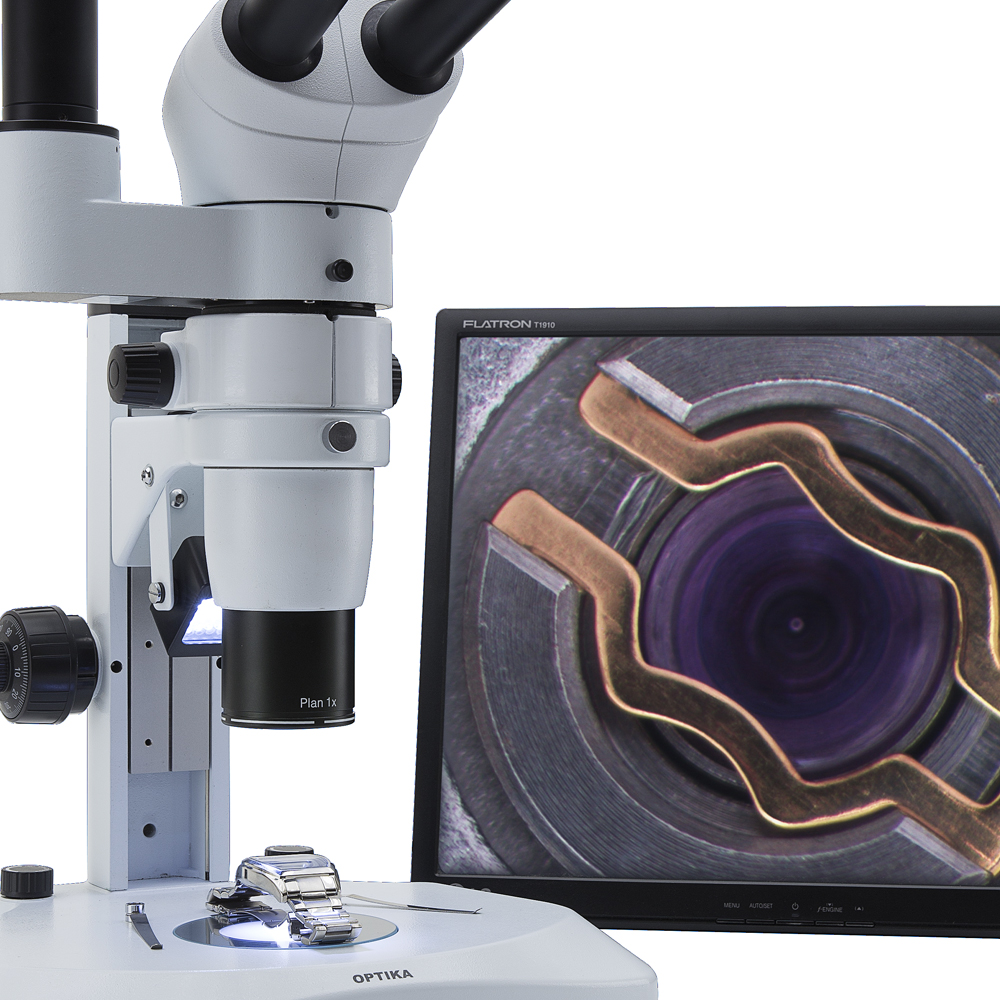 Greenough Vs. CMO Stereo Microscopes
The Greenough design, introduced in the early twentieth century,
consists of two identical, symmetrical optical systems each
containing a separate eyepiece and objective, arranged in careful
alignment with a single housing. The two optical paths are
arranged at a precise angle, due to which they converge to the
point that determines the working distance and thus the focal
length. This design allows high numerical apertures because the
objectives are very similar to those used in compound microscopes.
The lower section of the microscope contains the objectives,
while the upper end of the body tubes projects an image to the eyes.
CMO (Common Main Objective) stereo microscopes have the ability to collect more light than the
Greenough design and feature greater optical aberration correction.
CMO Stereozoom Microscopes
CMO stereo microscopes, unlike Greenough stereo microscopes, are by definition instruments
whose optics are infinity corrected. This allows you to easily introduce accessories
such as beamsplitters or aperture diaphragms thanks to which you can get a greater depth
of field.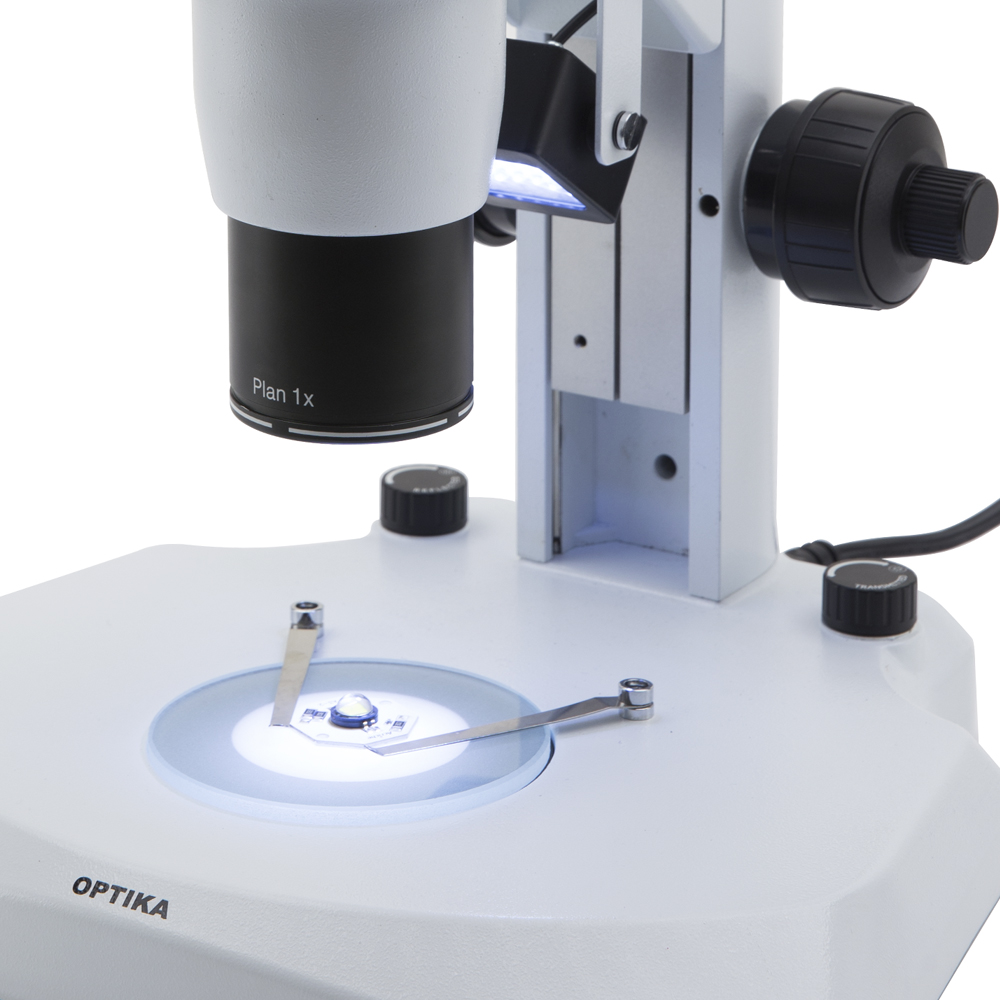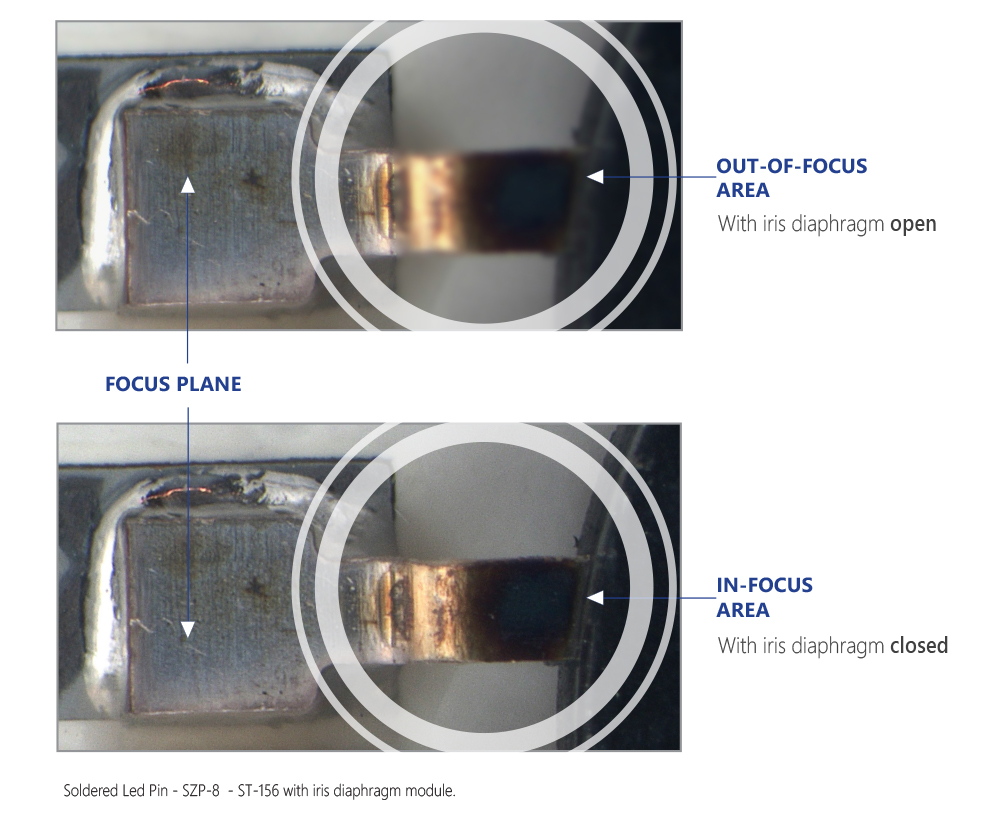 Get the most out of our accessories
ST-172 – Iris diaphragm module
With this accessory, the depth of field of the final image can be adjusted,
for applications where different planes all in focus are needed.

SZP-FL - Epi-Fluorescence Attachment
Model: SZP-FL

---
Attachment for fluorescence applications for SZP stereomicroscopes only.
Used in many applications like biology, botany, electronics, materials, forensics. Equipped with HBO 100W mercury lamp illuminator.
To be combined with any SZP model.