Images are for illustrative purposes only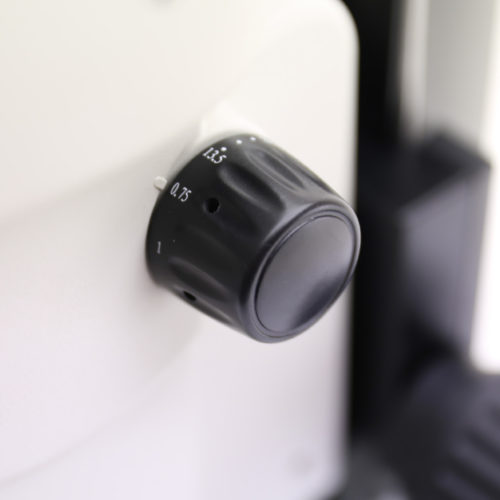 The SZR-180 with its 18:1 zoom ratio puts it at the top of its class. The wide range of magnifications available (7.5x-135x), coupled with a precise click-stop mechanism for working with reproducible zoom settings, makes it ideal for both low-magnification observation and high-magnification screening and observation of small cell structures.
The Plan APO 1x apochromatic main objective provides high-resolution images at both low and high magnifications, making it ideal for observing and capturing images of the smallest details free of aberrations and halos.
Combined with the zoom and the generous 23mm field number eyepieces, this provides a large FOV even at high magnifications (1.7mm).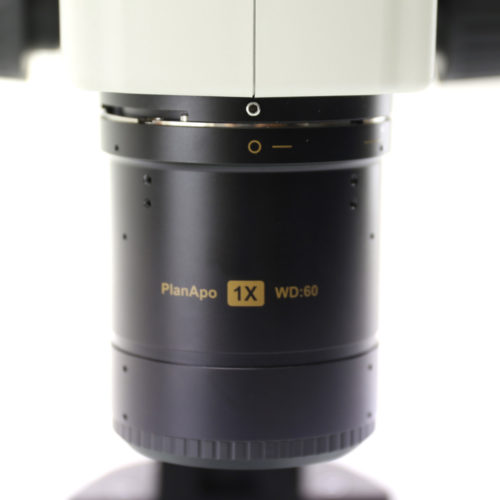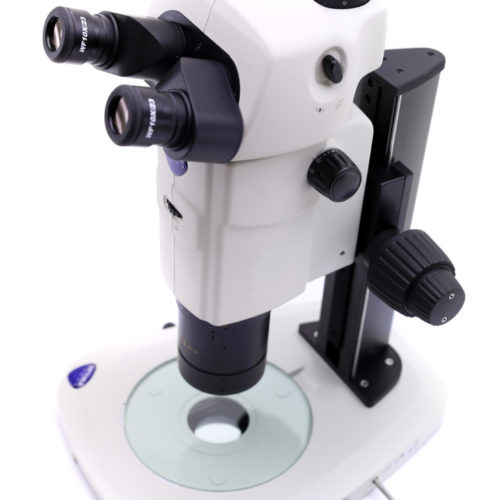 Ergonomic stand with diascopic LED lighting
Ergonomically designed, the SZR-180's wide base offers a huge space for sample holders, intuitive controls and an extremely low profile for easy access and reduced fatigue-free body movement. The LED diascopic illumination is designed to achieve high overall contrast and includes the innovative OIC (Oblique Illumination Contrast) system, ideal for transparent structures, and dark-field illumination.