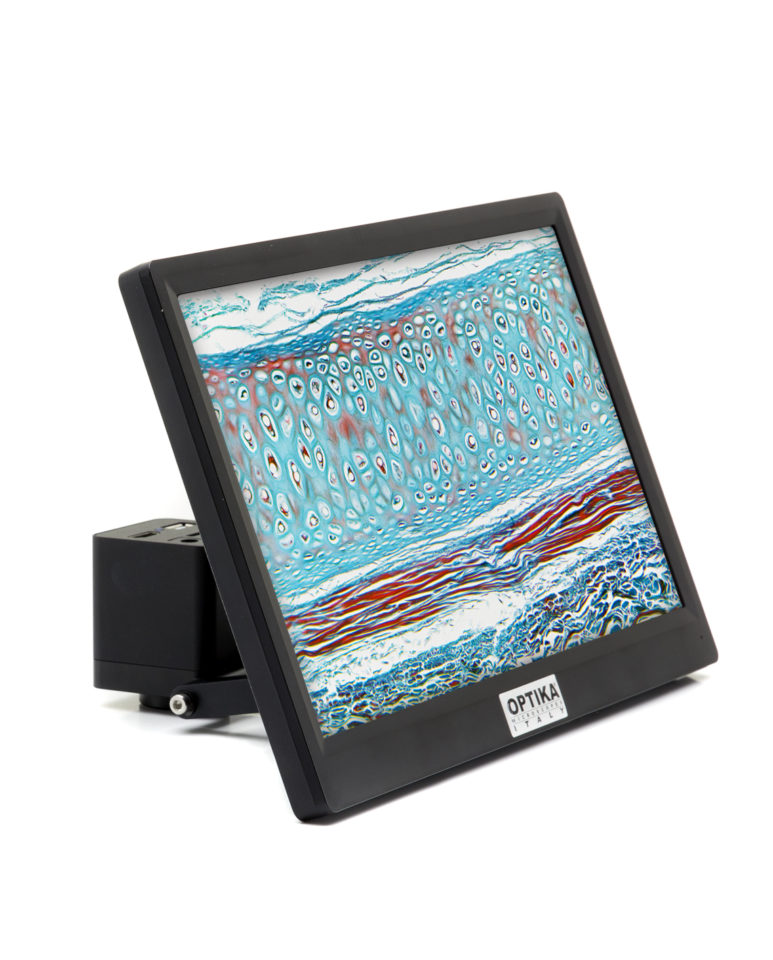 OPTIKA reserves the right to make corrections, modifications, enhancement, improvements and other changes to its products in any time without notice.
C-HESC
HE camera, 720p, 2 MP CMOS, HDMI, with screen, multi-plug
---
All-in-one, space saving package including 11.5″ full HD monitor with tilting feature and user-friendly HD camera with 720p, 2 MP resolution, CMOS sensor and HDMI connection, recommended for its easy operation, no software installation is required with image capturing on SD card.
Compact footprint, enabling screen tilting and adjustment to ensure correct posture and eliminate fatigue during observation.
Connection to the trinocular tube of any microscope brand via dedicated adapter (to be purchased separately).
Wireless mouse, SD card and built-in software included.
» External digital camera connected to full HD monitor
» Large screen with fast, responsive and smooth control
» Tiltable to be adjustable in height
» Simple operation, built-in software
» Universal connection to any microscope brand
» Vivid color graphic display
» Crisp 720p images
» High frame rate
» Reliable color fidelity
» C-mount connection (via dedicated adapter, on any microscope)
» HDMI cable, mouse and SD card included
Related Documents:
---
---