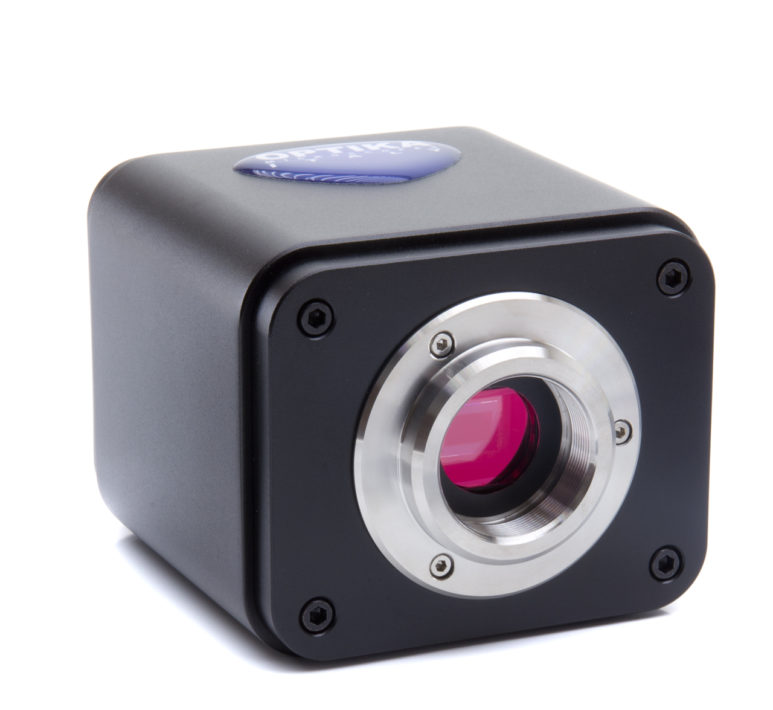 OPTIKA reserves the right to make corrections, modifications, enhancement, improvements and other changes to its products in any time without notice.
C-HUB4K
HUB4K Camera,8Mp CMOS, 4K/USB/ETHERNET/WIFI multi video output
---
Professional ultra-high definition yet very easy to use 4K camera with 2160p, 8 MP resolution, large SONY CMOS sensor and HDMI connection to clearly reveal the sample's finest details on-screen and perform measurements.
No software installation is required with image and video capturing on SD card when in HDMI mode.
At any time, it can be connected to PC and used via the downloadable, free of charge software (Windows), which is always available to enable the latest updates.
The compact and elegantly designed housing conceals the very latest in camera technology.
Images will be of the highest quality and rich in contrast and detail with the top-class SONY sensors, worldwide recognized, ensuring beautiful true-to-life color and delivering incredibly accurate colors just as you see them.
Ideal to be connected to all the trinocular tube of different brands using the focusable C-Mount adapter (to be purchased separately).
Wireless mouse, SD card and built-in software included.
» Simple operation, built-in software
» Universal connection to any microscope brand
» Ultra HD 4K 2160p images and videos
» Dual output mode (HDMI/Ethernet)
» High frame rate
» Reliable color fidelity
» C-mount connection (via dedicated adapter, on any microscope)
» HDMI cable, mouse and SD card included
» Downloadable, free of charge software
» OPTIKA ProView for Windows
Related Documents:
---

OPTIKA - C-HUB4K - Technical Datasheet - EN
- 243.27 KB

OPTIKA – C-HUB4K – Instruction Manual – EN IT ES FR DE PT
- 5.58 MB
---