Images are for illustrative purposes only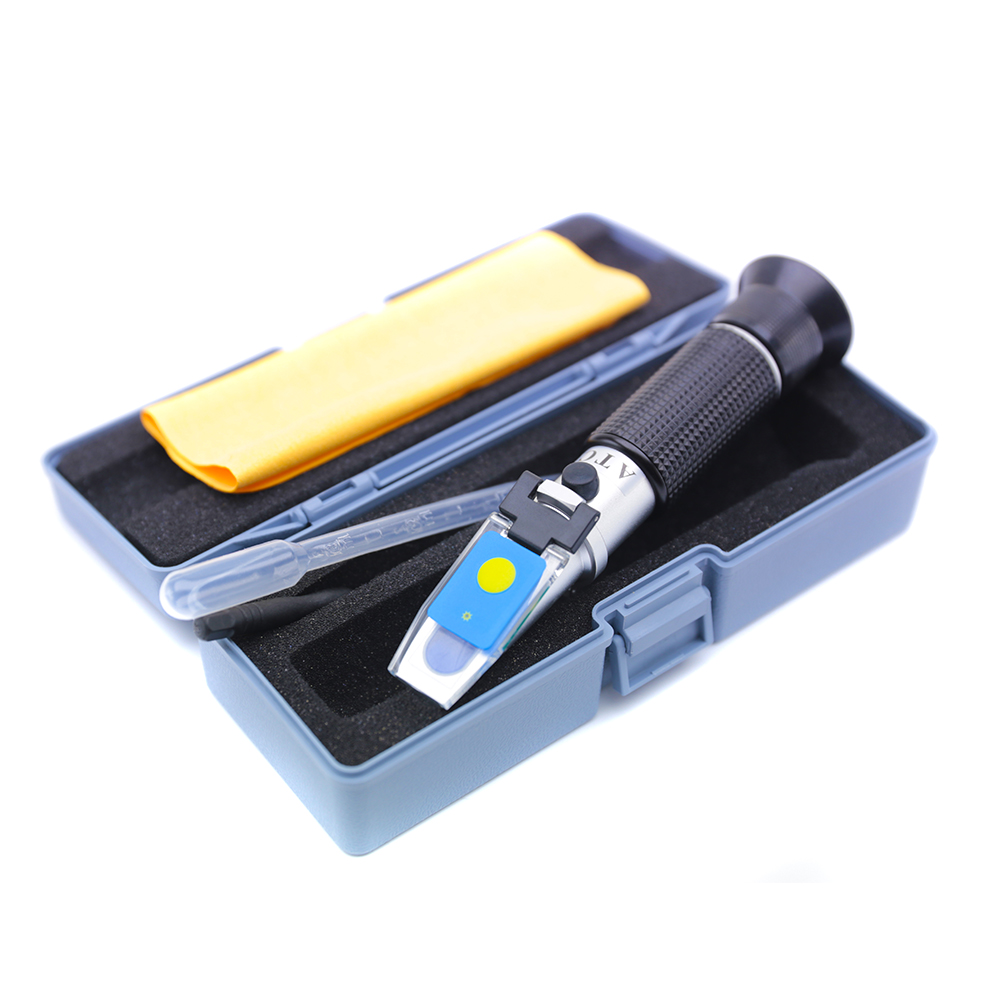 The refractive index of a substance is related to its specific density; a refractometer is used to measure the purity or the concentration of a sample when mixed.
Refractometers are suitable for a wide range of applications, which includes the control of blend ratios in light industrial applications and represents the ideal solution for users working in the food industry.
» Value for money solution
» Easy operation
» Built-in LED illumination
» Brix or scale specific (including ATC)
» Sturdy construction with rubber handgrip
ATC
Automatic Temperature Compensation

No need to worry about temperature
change during your measurement.