B-510 UPRIGHT POLARIZED LIGHT MICROSCOPES
Polarized light technique is used to highlight the features of various substances such as crystals, fibers, and minerals, which can aid in their identification. Generally, these microscopes are used in material science, earth science, geology, mineralogy, and petrology, yet they are also taken in consideration in bones, teeth, striated muscles, urine and gout crystals analysis.
OPTIKA B-510POL and B-510POL-I represent professional instruments for high sample throughput with a 22 mm field number and special components exclusive to this class, such as a strain-free objectives, Bertrand lens, filters, condenser, and 360° rotating graduated stage combined with the state-of-the-art, exclusive X-LED illumination system (with transmitted light only – POL – or reflected and transmitted – POL-I) and the Köhler diaphragm.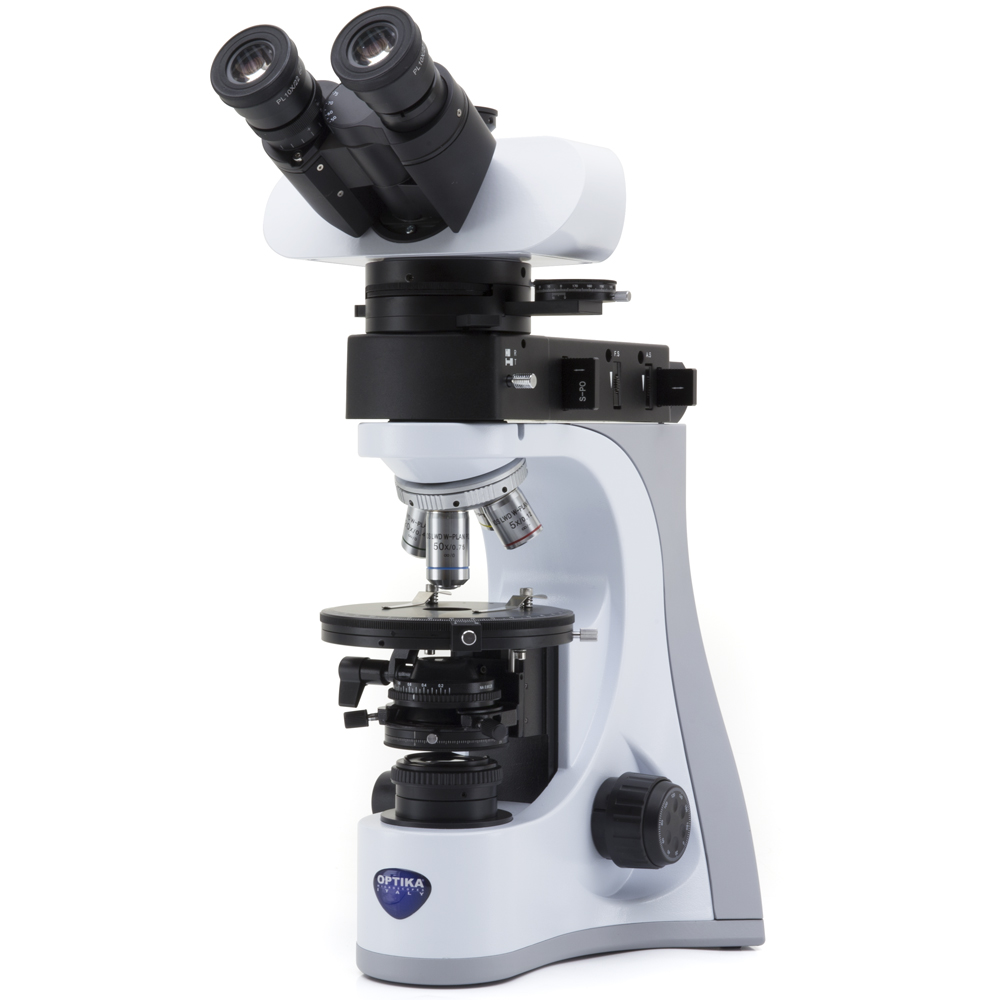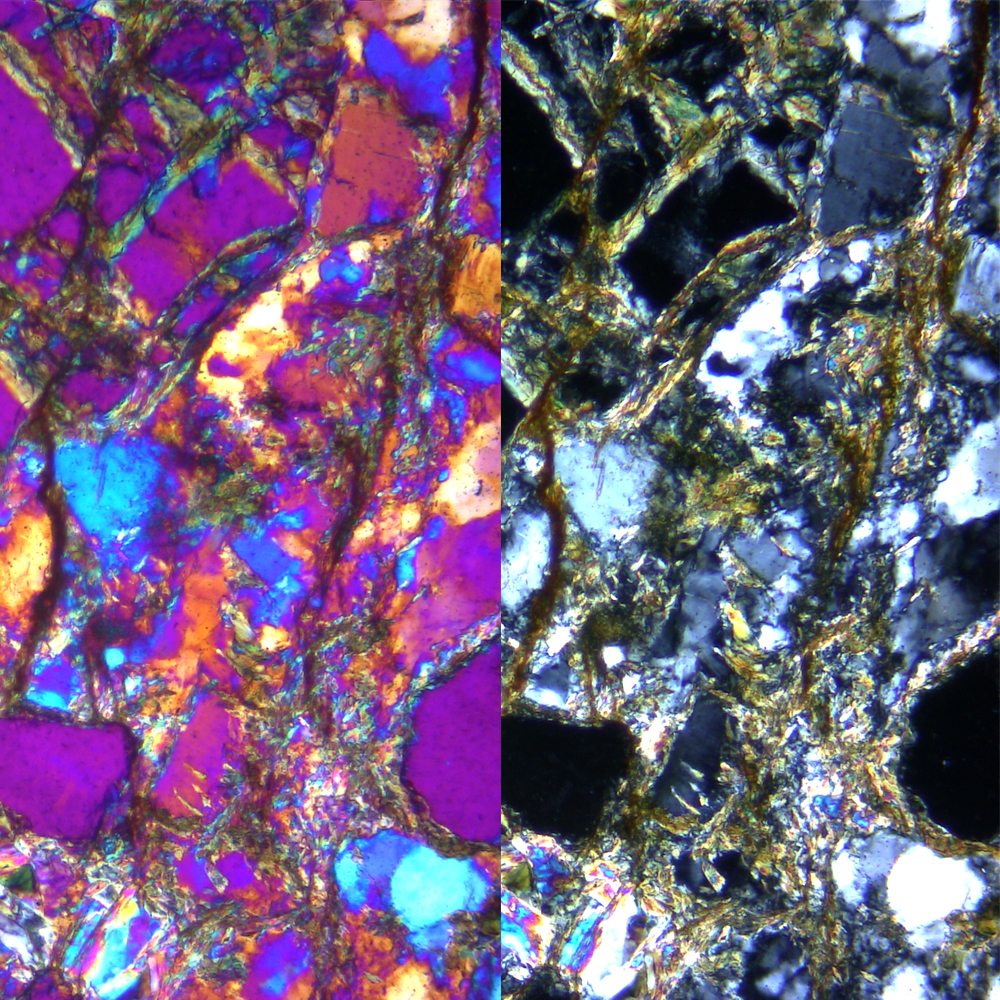 Normally the polarizer and analyzer are aligned in the light path at right angles, but when they are adjusted, the light is able to pass through the filters at different angles, allowing you to see different aspects of the specimen. As the components of a birefringent, anisotropic sample are also aligned at different angles, a rotation of the filter (or the rotating stage, if present) will generate different effects and colors, required to understand more about the specimen composition.