New Line of Cordless Educational Microscopes
IDEAL TO START EXPLORING!
Perfect for the first experiences, OPTIKA B-60 Series represents the most modern cordless microscope ideal for students.
Slim and easy to carry, every detail has been carefully thought out to let the user work with enhanced comfort and intuitiveness compared to any other solutions in this class.
Available in several configurations to meet the most diversified needs, B-60 is powered by a bright LED to ensure clear observations over 20 years of use and totally independent from the mains thanks to the rechargeable batteries.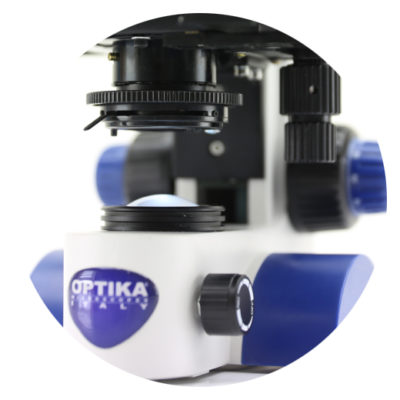 The StagErase™ is something you've never seen before: the new, revolutionary stage of OPTIKA B-60 is coated with a special painting to reduce accidental scratches caused by the slides to the minimum and facilitate their removal.
The ergonomic design includes an arm / wrist rest support to let students be relaxed and stay relaxed when using the microscope, reducing the fatigue during use and increasing the performance as a result.