B-510MET & B-510METR MATERIAL SCIENCE MICROSCOPES
OPTIKA B-510 Series meets a wide variety of analysis applications, thanks to the comprehensive range of microscope models equipped with enhanced and impressive optics, including material science instruments to examine structures and materials qualities or defects.
OPTIKA B-510MET and B-510METR deliver impressive performance for high sample throughput with a 22 mm field number, no cover glass IOS W-PLAN MET objectives and an efficient attachment for brightfield, simple polarization and oblique illumination providing reflected light only or the combination of reflected and transmitted illumination (state-of-the-art, exclusive X-LED), according to your type of specimen.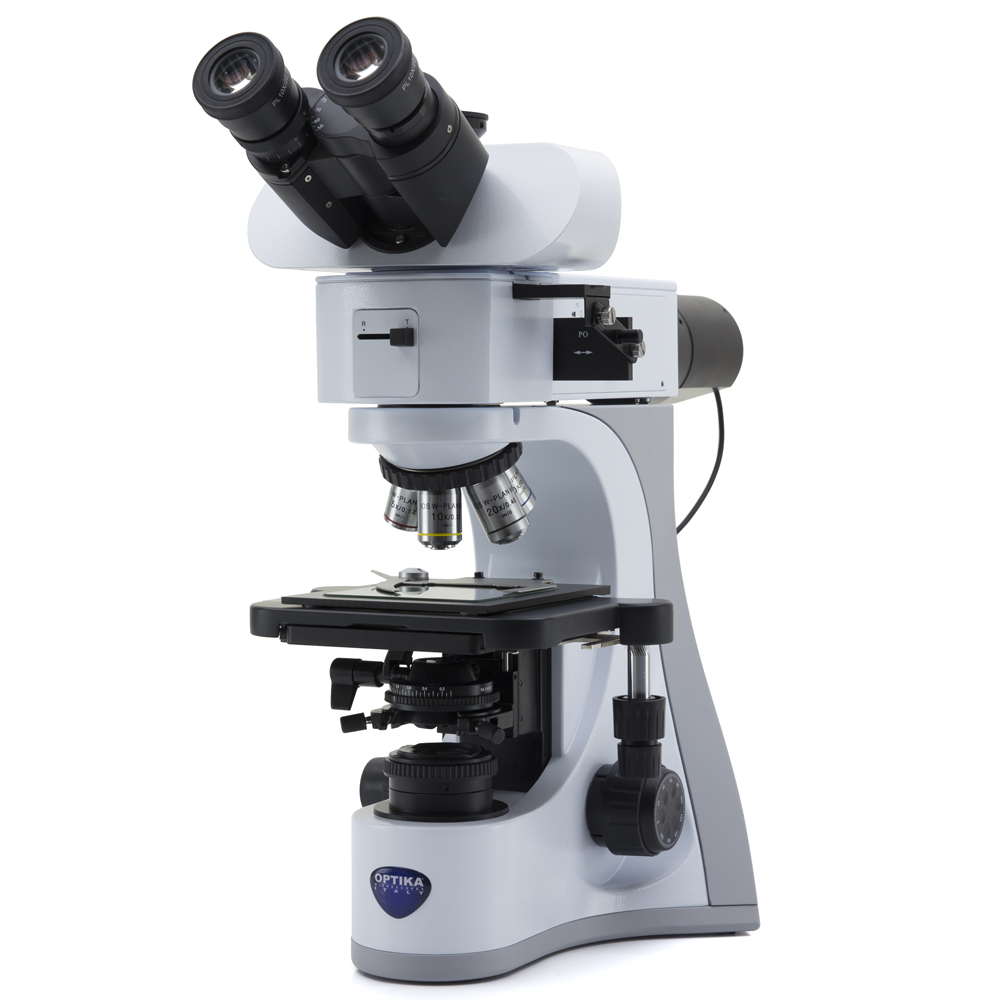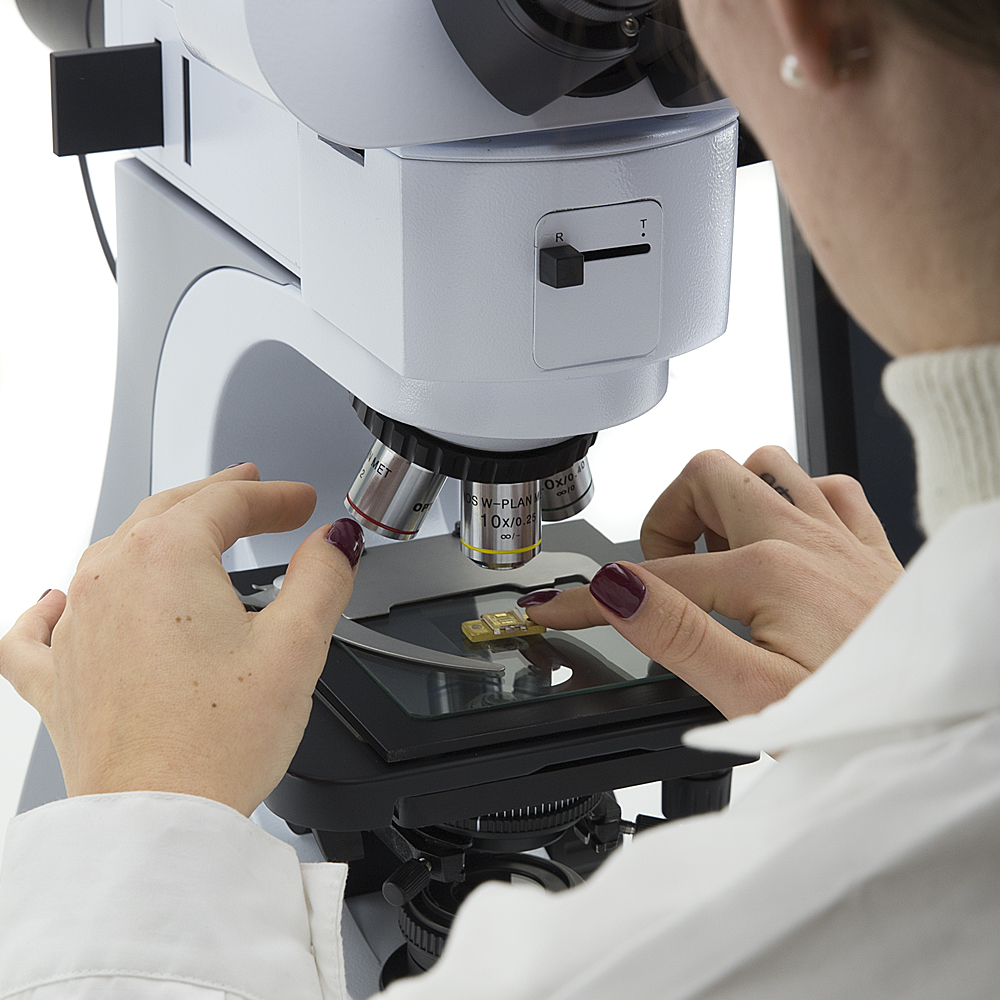 Flexible upright microscopes are an indispensable instrument for every metallography lab, whether routine quality controls are performed and new solutions are developed. Metallography is used to investigate not only metals, but for material science purposes, including ores, ceramics, many polymers, semiconductors (unprocessed silicon, wafers, and integrated circuits), coal, plastics, paint, paper, wood, leather, glass inclusions, and a wide variety of specialized materials.